Caverloch Nurseries and Landscaping Overview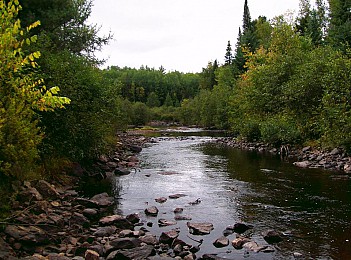 The use of native plants is an important component of successful ecosystem landscaping and rehabilitation projects. Once established, native plants provide a cost effective and low maintenance means to re-vegetate disturbed sites while providing food and habitat value for fish and wildlife. Caverloch Nurseries and Landscaping operates in association with EcoTec Construction Limited to provide high quality, nursery grown native herbaceous and woody plant species for ecosystem construction projects.
The conservation of existing native plant communities is an essential part of preserving Ontario's natural heritage. As such, Caverloch is proud to provide plants which have either been nursery grown or salvaged from areas proposed for development.
Caverloch's indigenous plant stock is comprised of plant species well suited to habitats and growing seasons found in southern and northern Ontario. Caverloch's native plant selection includes:

* iris

* rushes

* sedges

* broad-leaved emergents

* flowering aquatic species

* small calliper and whip trees

* submergent species

* live stakes

* shrubs
Caverloch Nurseries and Landscaping will grow plants to order or provide stock from their existing inventory. If large quantities are required, we request that orders be placed several months in advance in order to allow for sufficient propagation time.
Please direct any inquires pertaining to stock supplies and ordering to Doug Clark, Nursery Manager.