Corporate Overview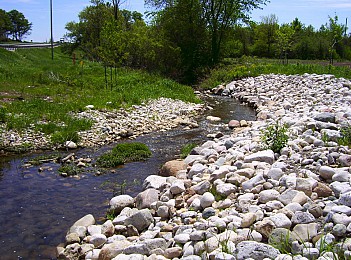 EcoTec Environmental Consultants was founded in 1991 to provide environmental services which meet the needs of our clients while considering the protection, restoration and enhancement of the natural environment.
Specialists in biological and physical processes, our staff of professional scientists and technicians provide expertise in the fields of aquatic biology, terrestrial ecology, fluvial geomorphology, hydrology, geography, and ecosystem rehabilitation.
Our scientific and technical expertise, as well as our knowledge of environmental legislation ensures comprehensive and economic solutions to any environmental challenge.
With offices throughout Ontario, we provide services to both private and public sector clients in the following areas:
environmental impact assessment
environmental construction inspection, supervision and administration
fisheries, wildlife and vegetative resource assessment
fluvial geomorphological analysis and natural channel design
aquatic/terrestrial ecosystem design and construction
aquatic/terrestrial plant propagation and installation
wetland evaluations
AutoCAD and technical illustration for mapping and plan development