Salmon River Wetland Creation, Shannonville, Ontario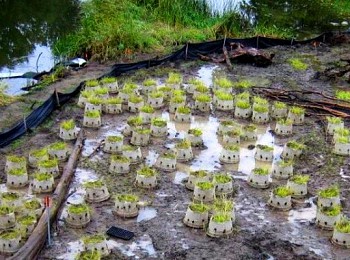 A total of 24 000 sedges were planted in 463 peat pots in the northeast and southwest corners of the bridge. EcoTec installed the peat pots, and grew and planted the sedges. In addition, sedges were also planted in the northwest corner, although no hummocks were installed.
Each wetland area was created offline, protected from the river with a berm which was open to the downstream side of the channel.